BLOG Where are the twists and turns ahead?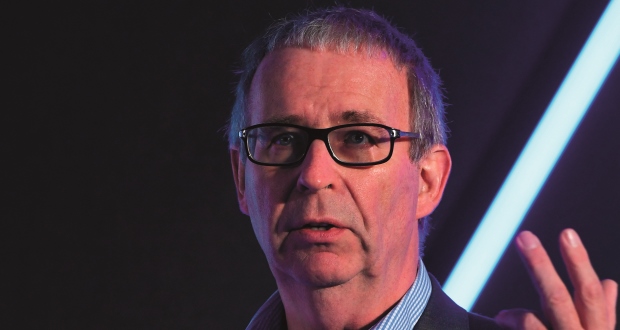 The last few days have been busy for ICDP as we prepare for our Spring Members Meeting in Berlin this week.
At this point in the year we are completing a number of research streams before beginning new program activity which begins in April.
The spring meeting is therefore a 'best of the best' review and an opportunity to look back at what has unfolded over the last 12 months, some of which we expected, some new or at least on a different scale.
We describe ICDP as similar to the navigator in a WRC rally car. We don't drive the car, but we try to support the driver with warnings about the worst dangers and where there are opportunities to go faster.
For manufacturers, the supply chain issues that have constrained production have continued throughout the year, boosting profits for them and most retailers.
The wave of new BEV launches was expected, but consumer demand is far from solid, especially from retail customers who are the primary target for used cars.
This has caused some forced registrations and disturbances in residual values. Given the ongoing uncertainty surrounding energy prices and tax treatment, this is a threat that is likely to persist for some time.
We didn't anticipate a year ago the number of manufacturers who would choose to announce a transition to agency in at least some of the anticipated markets in the coming months.
The list of manufacturers who say they won't be moving to the agency isn't that much smaller than those who have or plan to do so.
However, there have also been a number of challenges associated with this transition and while recent delays due to issues to be resolved are clearly the right answer, some are pushing for it and potentially creating problems for manufacturers themselves, but also for retailers and customers.
Traders have generally accepted the changes and appear to have accepted that they are treading a path they have strong reservations about and, in some cases, legal concerns about.
That may reflect an unequal balance of power in the industry, but it's also a missed opportunity when there hasn't been a genuine commitment between manufacturers and retailers to understand how to implement this fundamental shift in the retail model with less disruption and risk.
Dealers have paid much more attention to improving their used car business, aftersales reach and digital capabilities. All of this will protect them to some degree from disruptions to new car sales, but ultimately everyone in the industry depends on new car sales to feed downstream activities and profits.
The independent sector, made up of parts suppliers, dealers and workshops, has once again demonstrated its ability to adapt to technological change, be it through electrification or the increasing complexity of the car itself through ADAS and other features.
Scale is increasingly important and is achieved through acquisitions and growing membership in franchise systems that offer virtual scale to smaller players.
As manufacturers and dealers try to retain a larger share of the park in their world into the life of the car, independent players seek to build relationships with major fleet operators and insurers to push back, often competing on service as much as price .
We still see opportunities for co-opetition, ie a mix of competition and collaboration, between the franchised and independent garage worlds and there have been a number of examples over the last year.
Finally, over the past year, the many companies that act as intermediaries, outsourcers, and technology providers to the rest of the industry have also adapted to the varied pressures that have emerged.
They must remain agile to avoid being tied to outdated solutions that have a finite future and reinvent themselves around the new opportunities and needs.
In some cases we see this through mergers and acquisitions between existing players that expand product and/or geographic reach, and in others through product partnerships where partners can collectively meet the needs of an entire ecosystem.
Regardless of your position in the industry, understanding where the twists and dangers will lie is more important than ever. Avoiding these will be the ticket to survival, but understanding where the opportunities lie to turn off the power will be the source of differentiation.
For all UK residents we have an open meeting on these topics from our research to which everyone in the industry is invited on 20th April at the Brooklands Motor Museum in west London. If you are interested in participating, you will find details Here and you can book by sending an email to the project office projectoffice@icdp.net