How Open Book Management Helped Us Successfully Shift – Indianapolis Business Journal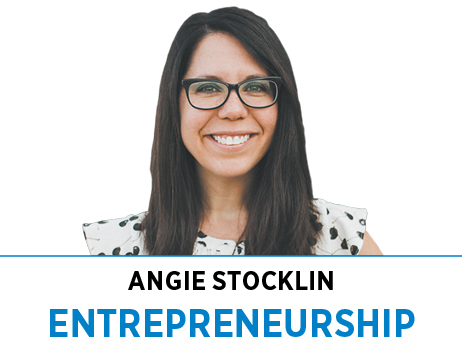 Have you heard of open book management? It's an idea made famous by Jack Stack and outlined in his book The Great Game of Business. The basic idea is that once team members understand the rules, are empowered to drive change, and then are rewarded for their performance, they begin to think, feel, and act like owners.
After reading Stack's book in 2011 and realizing how closely it aligns with our company's core values, we traveled to Zingermann's Deli in Michigan to learn how to apply that philosophy to our company.
Open book management required several important changes in our work habits. First, all team members had to complete and pass a Finance 101 course to ensure they would understand the new finance portion of our monthly meetings for all companies. Next, each department had to create a scoreboard to track their key metrics on a weekly basis, set annual metric goals, assign those metrics to individual team members, and schedule a weekly meeting to review the department's progress. Finally, the leadership team needed to add a finance section to our company-wide meetings, integrate this new philosophy into our company goals, and find a way to reward team members.
Major business transitions take time, and I won't pretend that this introduction was quick and painless, but open book management soon became an integral part of our corporate culture and was an additional layer of activating our core values, such as: B. "Act like an owner." The level of ownership created by empowering departments to take control of their metrics was exciting. We watched as departments identified and resolved issues that led to positive outcomes for the company and we were excited to see the increase in innovation across the company.
The transparency created by sharing all financial information with our team – from gross sales to cash – was exciting and a little scary at the same time. As a leadership team, this format gave us a platform to share our greatest successes and some of our greatest failures. We had to get good at sharing facts and figures honestly without inadvertently instilling fear in the team, and resist the urge to sugarcoat the bad numbers by focusing too much on the good. It has always been our responsibility to understand the numbers and come up with a plan, but now we did all of this before our team's full development.
By 2012 the internet had changed dramatically and our growth strategy of acquiring and rehabilitating niche e-commerce properties was becoming increasingly difficult. One Click's growth strategy at the time included adding additional e-commerce brands to our portfolio while growing each individual brand. We faced increasing challenges from large companies starting to build digital marketing strategies and teams, social media platforms becoming more important, and consumers starting to prefer interacting with brands rather than simply shopping on a transactional e-commerce site. We knew it was time to rethink One Click's future.
Through conversations with our team, lots of research, and some individual self-discovery, we decided to transform One Click into an e-commerce eyewear company. This involved an 18-month process of divesting our seven non-eyewear brands and creating a prescription eyewear brand from scratch, and I'm not sure we would have successfully navigated this process without a culture of open book management can.
Not only was our team at this point accustomed to regularly hearing important financial and strategy updates from the leadership team, team members also felt comfortable in the position of empowerment and ownership. This allowed us to share thoughts and feelings with them and ask for their help in solidifying the plans. It also allowed us to pass ownership of certain aspects of the divestitures – such as data collection, inventory checks and supplier onboarding – if needed. And to empower team members to lead the rebranding process for our two remaining brands, Readers.com and SunglassWarehouse.com, while creating an entirely new brand, Felix + Iris.
We could not have completed this transition without the support and help of our entire team. And while open book management wasn't the only reason this transition was successful, it laid the foundation for our success. Our team members were able to see the financial impact of each divestment and see how that money was used to launch Felix + Iris and revitalize our other two brands. They also watched without fear as our annual growth rate slowed to almost 0% because they understood that losing sales from divested brands was an investment in the future of our company.
I'm not sure I'll try my hand at entrepreneurship again, but if I do, I'm happy to take the idea of ​​open book management with me.•
__________
Stocklin is an angel investor and experienced founder who currently teaches entrepreneurship at Purdue University.