ING takes the next step in aligning its oil and gas portfolio with climate targets
A year ago, following the net-zero path set by the International Energy Agency (IEA), we became the first major global bank to stop providing dedicated financing for new "upstream" oil and gas fields (exploration and production). We are now expanding our approach to other parts of the oil and gas value chain by limiting dedicated funding to 'midstream' activities (oil and gas infrastructure) that develop new oil and gas fields and also aiming to: to reduce the traded volumes Oil and gas we finance.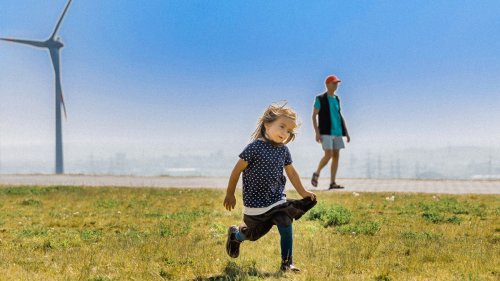 ING's energy strategy reconciles three main interests: the need for decarbonization to combat climate change, the need for energy to remain affordable for people and businesses, and the need to ensure security of energy supply. To achieve this balance in a society still dependent on fossil fuels, we see it as our responsibility to continue funding what the world needs today while supporting the transition to a low-carbon economy of the future.
Coordinated with the latest climate science

As we continue to finance clients operating in the oil and gas sector, we are aligning our portfolio with the International Energy Agency's (IEA) "Net-Zero Emissions by 2050 Roadmap" and the climate science that underpins the IEA's approach. We are currently on track to reduce our upstream oil and gas portfolio by 19% by 2030, in line with the IEA's path of targeting a 53% reduction by 2040 compared to 2019. We are committed to following the science and plan to adjust our approach to reflect any future changes to the IEA journey.
By the end of the year, we also plan to implement a net-zero by 2050 methodology for midstream oil and gas infrastructure, such as pipelines, LNG terminals and storage facilities.
Reducing trade and commodity finance

So far, we've focused our efforts on the part of the value chain responsible for the greatest climate impact: upstream oil and gas. Today, we incorporate our Trade and Commodity Finance business into our approach, with the goal of reducing the combined volume of traded oil and gas we finance to achieve the same reduction targets we have committed to for our upstream lending – minus 19% by 2030 line with the IEA path. Here, due to fluctuations in market prices for oil and gas, we intend to base our reduction targets on the volumes financed. And in line with our collaborative approach, we will reach out to experts and peer banks to jointly develop a methodology that supports this approach.
We will publish targets for Trade and Commodity Finance in 2024. These targets aim to reduce physical volumes and are aligned with the IEA net zero path.
Restricting dedicated infrastructure financing for new oil and gas fields

According to the IEA's Net Zero Roadmap, the electrification of the economy through the necessary investments in clean energy and infrastructure will result in reduced demand for fossil fuels and no new oil and gas fields should be needed. For this reason, in addition to targeting a 50% increase in our renewable energy new financing by 2025, in early 2022 we made a decision to limit dedicated upstream financing (loans or capital markets) for oil and gas fields approved for development after December 31 2021. Now we're extending this approach to midstream oil and gas. We respect our existing commitments to our customers.
This announcement is part of our Terra approach, which aims to steer the most carbon-intensive parts of our portfolio toward net-zero by 2050. See our integrated climate report for more details.
Why doesn't ING just stop funding fossil fuels?

The world still needs them – for heating, transportation, steelmaking and more. There just isn't enough green energy yet, and even in the future, a net-zero world will not equal a completely fossil-free world.
Cutting off customers or industries will not solve the problem. We firmly believe that the biggest impact we can make in the fight against climate change is by working with our customers to help them move off fossil fuels.
It's a balancing act. The move away from fossil fuels has social implications – if the supply of fossil fuels dwindles too quickly, energy prices could skyrocket and leave many people in financial trouble. We want to balance our climate protection with our societal role to ensure that energy remains affordable and available for people and businesses.