Tennessee library director fired for 'unfriendly rejection' during Kirk Cameron event
A Tennessee library director has been fired after actor and writer Kirk Cameron accused him of "unfriendly pushback" during a Christian children's reading event.
On Wednesday, the Sumner County Library Board voted to fire Hendersonville library director Allan Morales after allegations related to the treatment of Cameron and other celebrities in connection with the library event in February, according to The Tennessean.
County Mayor John Isbell said Morales was fired by the board by a 4-3 vote and admitted it was "related to the Kirk Cameron event."
Isbell's office did not respond to Fox News Digital's request for comment when asked for more details about Morales' termination.
KIRK CAMERON IS REFUSED TO STORY DOG PLACE BY PUBLIC LIBRARIES FOR HIS NEW FAITH-RELATED CHILDREN'S BOOK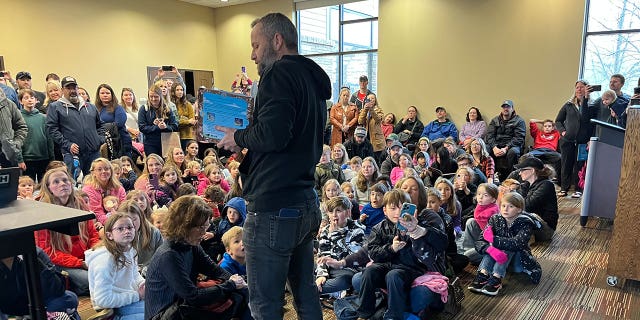 The event, hosted by Cameron at the Hendersonville Library, was also attended by Duck Dynasty star Missy Robertson and celebrated Kentucky swimmer Riley Gaines. It was hosted in association with Brave Books, a conservative publisher.
When asked about the event, Gaines said she remembered the rising tensions when Cameron believed Morales spoke too loudly during promotional shoots before the public portion of the reading.
The Tennessean stated that during filming, Gaines was annoyed with the library staff for making noise, which she felt was "exaggerated and intentional."
"It's not an accurate representation of Hendersonville, Gallatin or Sumner County," Gaines told the newspaper. "I hate that it led to a termination. I don't know if it was politically motivated. There were bomb threats (reported), a lot of things happened (leading up to the event). I don't know if it's an accurate representation of him."
ACTOR AND AUTHOR KIRK CAMERON DEFENDS FAMILY, FAITH AND GOD IN NEW CHILDREN'S BOOK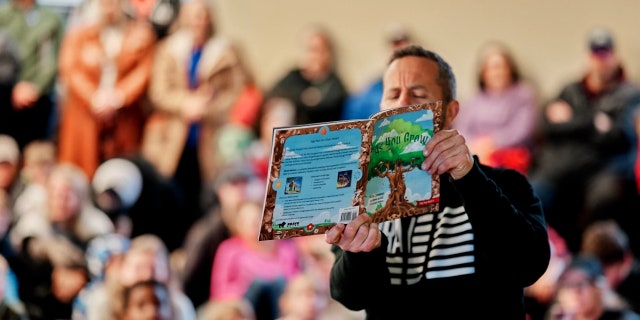 Outside of the library staff's excitement, police said the library received 14 emails from a single account alluding to deaths and a plan to blow up the building. The man who made the threats, 49-year-old Connecticut native Mark Frakl, has been arrested and is being extradited to Sumner County.
Taking to Facebook, Cameron wrote of the event's success: "Despite the rain and the rude rebuff (from an angry librarian), an OVERRUNNING crowd of families, mayors, county commissioners and celebrities welcomed and joined us at the library in Hendersonville, TN , for singing the national anthem, pledging allegiance to the flag, praying and teaching our children faith in God and moral values."
The Tennessean also received emails from Morales, written ahead of the day of the event, raising concerns about the size of the event and whether it should be moved to a nearby church.
"Our invitation to read a book during our story time was sincere," Morales wrote in an email to a Brave Books representative on Feb. 22. "We're paying attention to this time because it's for little kids, not adults. Advertisement for any agenda, left or right."
KIRK CAMERON: PUBLIC SCHOOLS NURSING CHILDREN WITH CRITICAL RACE THEORY, 'SEXUAL CHAOS' AND 'RACIAL CONFUSION'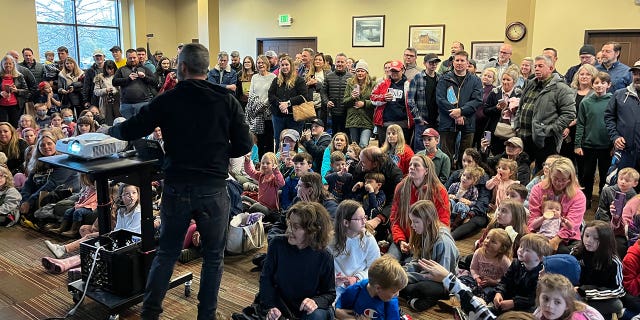 After his resignation, Morales said he chose to remain silent and did not want to add to the controversy.
"I hope now that they fired me so the community can move on. There's no point in taking my side. At the end of the day, I don't hate anyone," he said.
A spokesman for Brave Books told Fox News Digital around the time of the event, "A senior official at the Hendersonville Public Library has been pushing back against the Story Hour event all week."
The spokesperson said: "A senior official realized that this event would be much more than a typical story hour. When he noticed guests like Missy Robertson [of 'Duck Dynasty' fame] And [women's sports advocate] Riley Gaines" – both of whom had signed up to accompany Cameron to the event – ​​"the library officer contacted us and told us storytelling would not be taking place on the 25th. The officer said he didn't want any movement to come into his library."
CLICK HERE TO GET THE FOX NEWS APP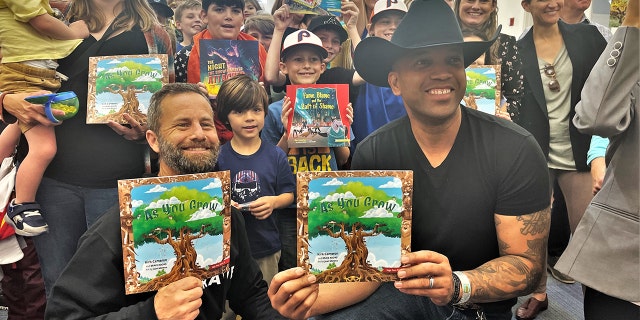 The spokesman claimed the library threatened to cancel the event and an official said there were too many people to accommodate.
"As soon as the library board and the community heard this, they opposed the decision and the library staff backed down," the spokesman added.
Brave Books chief of staff Zac Bell told Fox News Digital, "We did five different Freedom Island Story Hours [in various cities] — and we have yet to meet any library staff like the Hendersonville staff. It was clear they didn't agree with Kirk's message in the library and wanted nothing to do with it."
The Hendersonville Library did not respond to Fox News Digital's request for comment.
Fox News' Maureen Mackey contributed to this report.