The Youth Black History event marks the 20th year of programming at AACS | community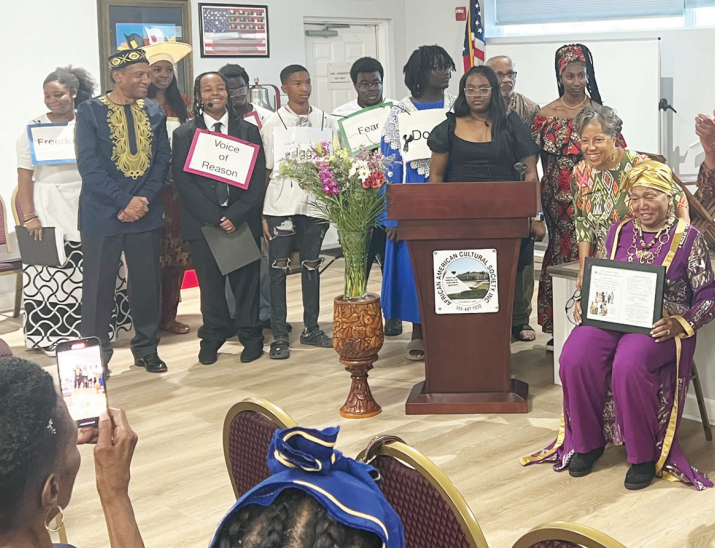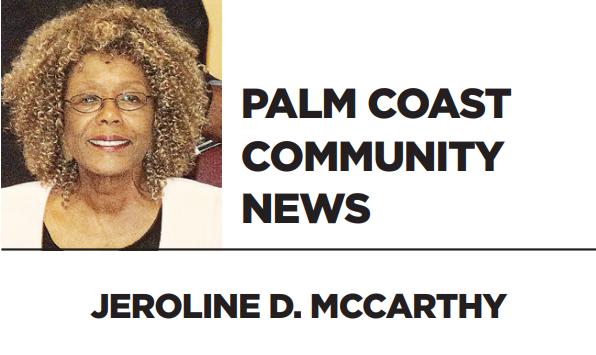 After rejecting an African-American history course for Florida students, the Youth Black History Committee recently launched a 20th Annual Youth Black History Program with the theme "Celebrating 20 Years of Our History – Who We Are Makes a Difference!"
A crowd gathered at the African American Cultural Society (AACS) featured youthful performers personified through emotion and accompanied by song, dance, audience participation, on-screen visualizations and surprises.
"Today marks 20 years in the life of Youth Black History, a special event for AACS and even a special event for our Palm Coast ethnic community," said presenter Jill Prime.
During "Spotlight on 20 Years," Bryanna Ivey, a program alumna, articulated that the story of the Black Experience "honors our ancestors and is important to us as descendants of formerly enslaved Americans — and critical to helping this nation come to terms with it." to confront the truth about institutional racism and its impact on all of us."
Edwina Mezo Brown shared the stage, personified as "Heritage" and looking back at the legacies of our ancestors – like the slave rebellions – pointing out that Haiti, led by Toussaint Louverture, fought off the French, Spanish and British armies. And in 1804 it became the first nation of enslaved Africans to be liberated.
Young singer Jaiyse Williams gave a powerful performance of "A Change Is Gonna Come".
Expressing feelings our ancestors might have had after their liberation in 1865, the skit "Freedom" cast a council of freedmen with "Freedom", portrayed by Faith Robinson; "Doubt" played by Joy Prime; "Iggy" and "Faith", role played by Sheldon Hadley; "Hope", Jill Prime; "Fear," Miles Lee; and the Voice of Reason 1 and 2, Najee Monroe and Maxwell Lee, respectively.
In the end, our ancestors clung to hope and devoted themselves to the systematic process of building houses, churches, schools, colleges and acquiring businesses and thriving cities – contributing to science, technology, mathematics, medicine, music, art , and humanities despite the jealousy and anger of others.
The Matanzas High School Steppers joined in the celebrations with a percussive rhythm and blues dance. The arrangement was directed by Khadijah Jones.
History of Fort Moses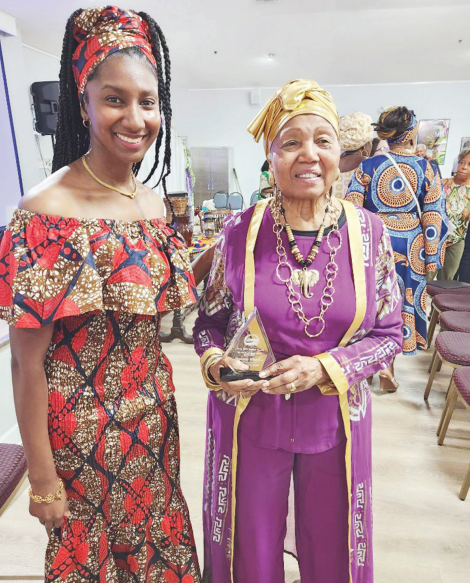 Spectators representing St. Augustine — Janette White Van Dyke and Janice White Voles — reported being hit, spat on and kicked when they incorporated St. Augustine schools during the civil rights movement. Her brother, Samuel White, was part of The St. Augustine Four.
Another listener, Rev. Lorenzo Laws, is the founder of the Fort Moses Historical Society of St. Augustine.
He mentioned that the Fort Moses Museum is reviving its site as part of the Underground Railroad for escaped slaves seeking freedom. And in 1738 the site became the first free African territory in the United States.
Salute to Jeanette Wheeler
And for such a time, Chairwoman Jeanette Wheeler received beautiful flowers and a commemorative photo from a Youth Black History program from the Youth Black History Committee – Richard Barnes, Patricia Bottoms, Melba McCarty, Harriett A. Whiting and Annette Williams.
Also in the way of Mrs. Wheeler was a Long-Term Service Award from Board Chair Stephanie Robinson, AACS President Joseph T. Jones, Jonathan Robinson, a program alumnus, and Jill Prime, who represents current program cast members.
Mrs. Wheeler, 91, a former preschool teacher, recounted the past 20 years of recruiting young people—accompanied by their parents—first at Walmart, then at Mt. Calvary Baptist Church and First Church and sororities. Mrs. Wheeler is a visionary and a driving force for young people to learn about her history and financial support for over $100,000 in scholarships for higher education.
"Young folks, you're the stars," said Mrs. Wheeler. "They know we love them. We wouldn't invest all this time if we didn't love you and wanted you to succeed."
AACS President Jones said that since our children know our true story, "It actually improves their overall academic performance. (But) here's the problem," he added, "we know that, the researchers know that, and so does your governor."